January 31:
Nauru gained independence from an Australian-administered Trusteeship. The flag depicted the island's location just below the Equator.
March 12:
Mauritius became independent from the United Kingdom.
April 10:
The Assyrian Universal Alliance adopted a new Assyrian flag depicting the ancient god Assur and three wavy stripes representing the Tigris, Euphrates, and Great Zab rivers.

May 21:
The Navajo Nation adopted a flag designed by a local student. The central emblem showed four sacred mountains encircling a map of the nation, all beneath a rainbow.
May 28:
Brazil added a 23rd star (representing Acre) to its flag.

Sometime in May:
Writer Guy Cabort-Masson designed a flag for Martinique.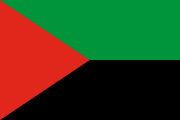 June 12:
South-West Africa was renamed Namibia by the United Nations.
July 9:
The Isle of Man adopted a new flag with the triskelion facing the opposite direction.

September 6:
Swaziland became independent from the United Kingdom.
September 7:
The Cherokee Peace Flag was raised at the Cherokee National Holiday celebration in Tahlequah, Oklahoma. The flag is said to be based on a banner carried during the Trail of Tears.
September 16:
Mexico adopted a new coat of arms and changed the ratio of its flag from 2:3 to 4:7.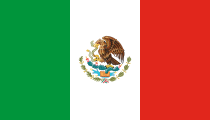 October 12:
Equatorial Guinea became independent from Spain.
November 11:
The illegal minority-rule Rhodesian government adopted a new flag.
(Not pictured above.)
Though it was only in use for around a decade, it remains a favoured symbol of white supremacists to this day.