April 14:
The Maldive Islands shortened its name to just the Maldives.
June 8:
The Provisional Revolutionary Government of the Republic of South Vietnam was established in opposition to South Vietnamese government. It flew the Viet Cong flag.
October 27:
Saint Vincent became an associated state of the United Kingdom. It retained its previous colonial flag — a blue ensign which had been granted in 1907 — during its pre-independence statehood.
November 7:
Libya adopted a new flag based on the Arab Liberation Tricolour.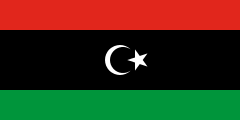 Sometime around 1969:
Bhutan slightly modified its flag, lightening the red to orange and changing the ratio from 4:5 to 2:3.