January 1:
The British protectorate over Brunei was terminated.
February 26:
Saudi Arabia changed the design of the sword on its flag.

March 7:
The Turkish Republic of Northern Cyprus, which had declared independence from the Greek Cypriot south the previous November, adopted a flag which was heavily inspired by that of Turkey. A giant image of the flag has been painted into the side of the Kyrenia Mountains, overlooking the divided capital of Nicosia.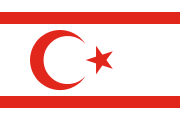 August 4:
Upper Volta changed its name to Burkina Faso and adopted a new flag.

October 4:
Egypt replaced the Hawk of Quraish on its flag with the Eagle of Saladin.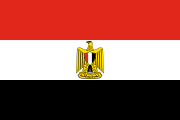 November 23:
French Polynesia officially adopted a flag with a canoe emblem in the centre.

Sometime in 1984:
The People's Union for the Liberation of Guadeloupe adopted a flag for Guadeloupe.
Sometime in 1984:
A Danish heraldist proposed that Greenland adopt a green and white Nordic Cross flag. The following year this design would be put to a vote in parliament and lose to the current flag of Greenland.