Turkey
Tunisia
Egypt
Jebel Shammar
Tripoli
Sokoto Caliphate
Morocco
Muscat and Oman · Zanzibar · Bahrain
Ras al-Khaimah · Sharjah
Persia
Mount Lebanon
Futa Jallon
Swaziland
Orange Free State
South African Republic
Congo Free State
Liberia
France

Belgium

Netherlands
Luxembourg
Germany
Spain
Andorra
Switzerland
Samos
United Kingdom
England
Scotland
Jersey
San Marino
Austria
Liechtenstein
Portugal
Malta
Catalonia
Basque Country
Cornwall
Galicia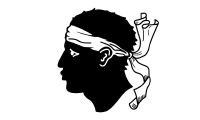 Corsica
Wales
Iceland
Ireland
Flanders
Russia

Carniola · Slovakia
Croatia and Slavonia
Hungary
Bulgaria
Estonia
Romania
Ukraine
Bohemia
Bosnia and Herzegovina
Poland
Albania
Hyderabad
Jammu and Kashmir
Nepal
Jhabua
Dewas
Kota
Maldive Islands
Sailana
Ajaigarh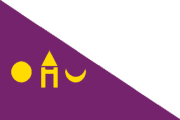 Mewar
Porbandar
Kolhapur
Dhar
Jaipur
Alwar
Idar
Sirohi
Jodhpur
Gwalior
Rajpipla
Jaisalmer
Nabha
Bikaner
Mysore
Wankaner
Banswara
Dholpur
Chhatarpur
Kochin
Bharatpur
Indore
Tonk
Garhwal
Suket
Kalat
Bahawalpur
Baroda
Kutch
Travancore
Manipur
Rajgarh
Pratapgarh
Cooch Behar

Barwani
Sitamau
Faridkot
Rewa
Bundi
Alirajpur

Khairpur
Baoni
Mandi
Kishangarh
Bhopal
Jaora
Rampur
Bilaspur
Sikkim
Karauli
Japan
Korea
China
Cambodia
Siam
Laos
Champassak
Federated Malay States
Brunei
Sarawak
Perlis
Johor
Sulu
Kedah
Kelantan · Terengganu
Burma
Samoa
Tonga
Rurutu
Wallis and Futuna
Rimatara
Cook Islands
Hawaiʻi
Australia
United States
Canada
Texas
Acadia
Newfoundland
Haiti
Dominican Republic
Cuba
Puerto Rico
Brazil
Mexico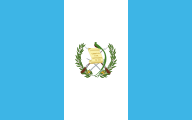 Guatemala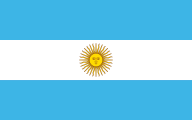 Argentina
Uruguay
Salvador
Nicaragua
Honduras
Chile
Colombia
Ecuador
Buddhist Flag
Red Cross
Red Crescent
Events of 1896
DOMINICAN REPUBLIC
• On June 12, the snake and phrygian cap were removed from the state coat of arms.

FUTA JALLON
• Futa Jallon became a French protectorate in November, after the last of the imamate's troops were defeated at the Battle of Porédaka. A French flag was added to the top of the pennant during this period.

MADAGASCAR
• Madagascar was annexed by France on September 29. The protectorate's flag was abolished.

MALAYA
• Selangor, Perka, Negeri Sembilan, and Pahang united to form the Federated Malay States on July 1. The new flag combined the colours of the four states.

NICARAGUA
• A coat of arms was added to the flag in 1896.

PERSIA
• Around 1896, a green border was added to the state flag.

RUSSIA
• The unpopular state flag was abolished on May 11. The tradtional white-blue-red civil flag was used for all purposes.

UNITED STATES
• A 45th star (for Utah) was added to the flag on July 4.