January 13:
Iraq added an inscription reading "God is great" in Saddam Hussein's handwriting to the national flag.

May 18:
Somaliland declared independence from Somalia. The breakaway republic has never attained international recognition but has managed to function as a relatively stable government.
May 28:
Ethiopia's transitional government removed the seal from the national flag.

June 10:
Congo readopted its original flag to mark the establishment of the establishment of a multi-party democracy

June 25:
Croatia and Slovenia declared independence from Yugoslavia.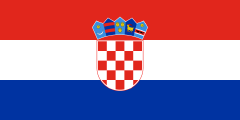 June 27:
Slovenia removed the socialist star from its flag and added its newly-adopted coat of arms.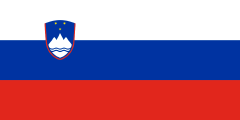 June 30:
The Mejlis of the Crimean Tatar People adopted a national flag.
August 12:
Russia readopted its original tricolour.
September 4:
Ukraine adopted provisional legislation adopting the traditional blue-yellow bicolour as a national flag. It was confirmed as the sole flag the following January.

September 6:
Estonia, Latvia and Lithuania were formally granted independence from the Soviet Union.
September 8:
Macedonia declared independence from Yugoslavia.
September 19:
Byelorussia changed its name to Belarus and adopted its original white-red-white tricolour.
November 1:
In the midst of the collapse of the Soviet Union, Chechnya attempted to break away from Russia by issuing an unrecognized declaration of independence. The new separatist flag was much like the previous one with the white and red colours inverted.

November 18:
Uzbekistan adopted a national flag. The twelve stars in the top-left corner stood for the twelve months of the Islamic calendar.
December 25:
The flag of the Soviet Union was lowered from the Kremlin for the final time. By this point the USSR had effectively ceased to exist and its constituent republics had all declared sovereignty or independence. Russia, Armenia, Azerbaijan, Belarus, Georgia, Kazakhstan, Kyrgyzstan, Moldova, Tajikistan, Turkmenistan, Ukraine and Uzbekistan all formally became independent states the following day. Kazakhstan, Kyrgyzstan, Tajikistan, and Turkmenistan continued flying their Soviet flags until 1992.


Sometime around 1991:
The Comanche Nation adopted a flag.