January 1:
At the stroke of midnight, Czechoslovakia was dissolved into the Czech Republic and Slovakia. The Czech government had at one point agreed to adopt a new flag, but instead it continued flying the old Czechoslovakian flag.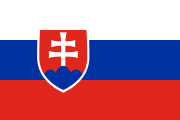 January 4:
The Movement for the Survival of the Ogoni People raised the Ogoni flag as part of a large public demonstration against the Royal Dutch Shell oil company. The Ogoni are one of the largest ethnic groups in Nigeria's Rivers State.
March 31:
The Chinese government adopted a flag for Macau in advance of the 1999 handover.
April 28:
The Principality of Andorra was officially constituted as a sovereign state.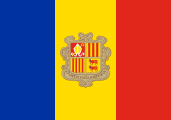 May 24:
After a thirty year separatist war, Eritrea attained independence from Ethiopia. The country's new flag was based on the flag of the Eritrean People's Liberation Front, with the addition of the emblem from the 1952 flag.

June 30:
Cambodia's transitional government formally adopted the flag used between 1948 and 1970 as the sole national flag.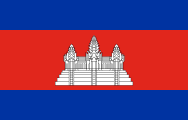 June 30:
Kalmykia adopted a new flag with a lotus flower, representing the republic's majority Buddhist population.

July 28:
The breakaway region of Gagauzia adopted a new "sky flag", replacing the "wolf flag" which was associated with far-right extremism and Pan-Turkic nationalism.

November 1:
The European Union was established.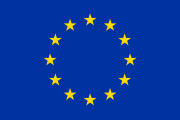 December 11:
Russia shortened the ratio of its flag from 1:2 to 2:3.

December 12:
Tuva changed the official spelling of its name to Tyva.
Sometime in 1993:
Future President of Belarus Alexander Lukashenko proposed a new national flag but failed to get parliamentary support for a referendum.